Express Escrow Template Agreement
The Express Escrow template agreement is legally binding and available under UK, EU and USA jurisdiction. At the time of registering for the Express Escrow service, you will be provided with the choice of legal jurisdiction. The Express Escrow agreements are not ammendable. If you would prefer a more flexible agreement, SaaS escrow or a Multi Beneficiary agreement, please review our conventional software escrow services.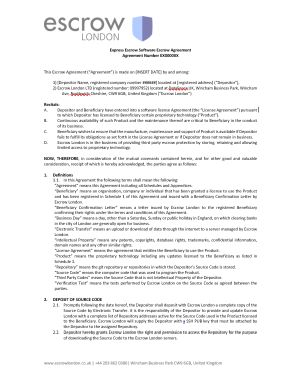 Download Software Escrow Agreement Template
Trusted by Many of the World's Biggest Companies


Send us a Message
If you have any questions and would like to send us a message then you can use the form here. Simply fill in your details and somebody will be in touch with you.