NCC Group acquires the Iron Mountain software escrow division
What does this mean for the software escrow industry?
Iron Mountain Incorporated (NYSE: IRM) signed an agreement in May 2021 to sell its Intellectual Property Management ("IPM") business to NCC Group ("NCC"), a software escrow company located in the UK. All the assets associated with IPM will be sold to NCC for gross proceeds of $220 million, or approximately $165 million, net of taxes and fees, subject to adjustments.
This opinion piece will look at the opportunities and challenges created for the other competing software escrow vendors and companies who utilize software escrow within their businesses.
Iron Mountain and NCC are both veterans of the software escrow industry and have been providing traditional source code escrow services for over 30 years.
NCC, headquartered in the UK is a well-established software escrow brand in the UK and Europe and has been growing their US presence since acquiring Escrow Associates back in 2011. Iron Mountain is recognized as the most established US technology escrow company since acquiring Data Securities International in 1997.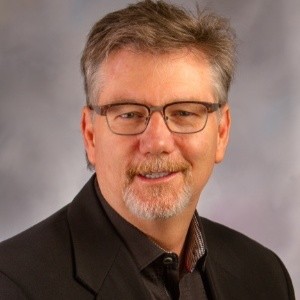 William Mooney
President and CEO, Synergex, California, USA
"We are confident we have chosen a dependable software escrow partner who we can rely on to ensure our customers get the business continuity they desire and can trust."

Many would say that it appears that competition within the software escrow market has been reduced by the removal of Iron Mountain as an option. However, I would now argue that this creates an opportunity for software vendors (the developers) and end-users (the beneficiaries) to research alternative software escrow vendors who may have more innovative or customized solutions to offer.
From what I have heard from our clients, Iron Mountain has been strong in providing traditional source code escrow but has been slow to develop their SaaS escrow options. This creates an opportunity for NCC to attempt to transition their newly acquired Iron Mountain clients onto their Escrow as a Service (EaaS) offering. From a global software escrow industry perspective, this I believe will be positive as it will raise awareness of SaaS escrow options to a larger audience. Many clients previously using the more traditional services may not yet be aware of the availability of SaaS escrow solutions such as Escrow London's SaaS Continuity solution hosted in AWS, Azure or GCP with 90+ days of live business continuity in the event of an escrow trigger.
The migration of Iron Mountain customers over to NCC would be a good opportunity for Iron Mountain clients to review their current agreements in place and determine (a) if they are actually still required or (b) are they still fit for purpose. For many companies, legacy on-premise software may have either been phased out or transitioned to a SaaS model hosted within AWS, Microsoft Azure or GCP. These applications would better suit a SaaS escrow solution to provide continuity in the event of a software vendor bankruptcy or other critical failures.
There is no doubt that Iron Mountain has strong brand recognition for software escrow in the US market. The acquisition of Iron Mountain's software escrow assets by a UK company may further increase the awareness to the US market of other UK software escrow vendors such as Escrow London who also maintain a physical presence in the US.
Finally, increased awareness of software escrow is always welcomed in an industry that runs in the background of many software or SaaS license agreements. The news of the Iron Mountain sale to NCC has been widely reported in the mainstream media including articles in The Times, Business Wire and Private Equity Wire which no doubt has raised the profile of software escrow to the wider business community.
Escrow London is a tier-1 multinational software escrow company with offices in Atlanta, USA, London, United Kingdom and Sydney, Australia. Escrow London specializes in creating SaaS Continuity escrow solutions for applications hosted in AWS, Microsoft Azure, and Google Cloud, in addition to traditional source code escrow. Contact Escrow London to learn more about our innovative solutions.