NSW Government approves Escrow London for ICT Services Scheme

Escrow London, a global leader in software escrow and SaaS continuity escrow solutions has recently received an additional accreditation from the New South Wales (NSW) Government. Following on from its recent announcement of being granted an Australian Business Number (ABN) and being listed on the NSW Government procurement platform, this additional accreditation under the ICT Services Scheme (SCM0020) allows Escrow London to expand its software escrow and SaaS continuity escrow services and cater to NSW Government IT contracts pre-approved up to $150,000.
Under the ICT Services Scheme, Escrow London is now able to supply its software escrow and SaaS continuity escrow solutions in Cloud Hosting and Infrastructure, Testing Services, Cloud support and Business Continuity Planning.
All NSW Government agencies are mandated to use the ICT Purchasing Framework to buy ICT goods and services. 
Escrow London has established itself as a reliable and trusted partner in the software escrow industry, offering secure and robust services to safeguard valuable software and data that can be quickly released in the event of third-party software supplier failure.
With ISO27001 and ISO27017 certifications, Escrow London's Australian clients include NSW State and Federal Government organisations and private sector corporations.
Escrow London's services include:
1: Software Escrow – Deposit of all the components required to rebuild and deploy the software to a cloud (AWS, Azure, Google Cloud) or local environment.
2: SaaS Access Continuity (AWS, Azure, Google Cloud) – Deposit of the access credentials for the cloud production environment.
3: Enterprise SaaS Continuity (AWS, Azure, Google Cloud) – In the event of a release, Escrow London will rebuild the application in an escrow environment and maintain the service to provide continuity.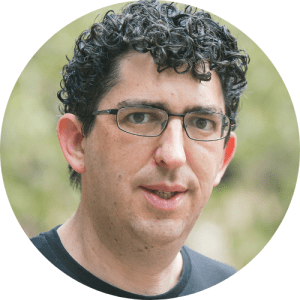 Evan Lever, Founder and CEO, Escrow London, comments, "With this additional accreditation from NSW government, Escrow London are thrilled to be able to service NSW government pre-approved contracts up to $150,000. By leveraging Escrow London's software escrow services, the NSW government can confidently engage in critical software and technology contracts, knowing that we will protect their interests and software assets. This opportunity not only opens up new avenues for us as a business, it also helps us strengthen our position in the market by allowing us to showcase our expertise and innovative software escrow and SaaS continuity escrow solutions to a broader audience, attracting more clients and further enhancing our reputation as a trusted global leader in software escrow services."

##
About Escrow London 
Escrow London is a global software escrow and SaaS escrow company with offices in Sydney, Australia, London, UK, and Atlanta, USA.
We have invested considerable resources into innovation to reinvent software escrow for a SaaS world. Escrow London provides a range of SaaS Continuity escrow solutions suitable for AWS, Microsoft Azure and Google Cloud hosted SaaS applications. We support a wide range of clients includes major law firms, banks, central banks, insurance companies, technology companies and government organisations. 
To learn more about Software Escrow and our SaaS Continuity Escrow Solutions, visit our YouTube channel here.