Escrow London granted Australian Business Number and listed on NSW Government Procurement Platform

Escrow London, a global leader in software escrow and SaaS continuity escrow services, is excited to announce that it has been granted an Australian Business Number (ABN) by the Australian government. The company, which is owned by Australians and has a global footprint including offices in Sydney, London and Atlanta, will greatly enhance its ability to provide trusted services to private and government organisations throughout Australia.
The ABN is a unique identifier issued by the Australian Business Register (ABR) to entities conducting business in Australia. This permits Escrow London to continue its operations and ensures a more accessible service offering to local clients.
By obtaining an ABN, Escrow London reinforces its commitment to compliance with Australian business regulation and underlines its dedication to provide secure and reliable software escrow and SaaS continuity escrow services to its valued Australian clients.
In addition to the ABN, Escrow London is proud to announce its recent listing on the New South Wales (NSW) Government procurement platform. This accomplishment showcases Escrow London's continued growth and recognition as a preferred software escrow and SaaS escrow provider for the NSW Government. This listing enables seamless engagement between Escrow London and government agencies in New South Wales, encouraging more efficient procurement processes and strengthening partnerships.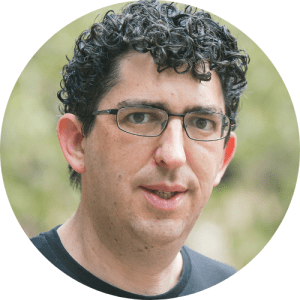 "We are thrilled to have been granted an Australian Business Number and listed on the NSW Government procurement platform." Said Evan Lever, CEO & Founder of Escrow London. "This recognition further solidifies Escrow London as a trusted partner in ensuring our client's critical software assets are kept secure and can be quickly released to them in the event of third party software supplier failure. Escrow London's innovative software escrow for source code and SaaS escrow solutions hosted within AWS, Microsoft Azure and Google Cloud, provide peace of mind to businesses and government entities in Australia, ensuring business continuity if something were to ever happen to the software vendor. We are committed to serve the needs of our Australian clients."
##
About Escrow London
Escrow London is a global software escrow and SaaS escrow company with offices in Sydney, Australia, London, UK, and Atlanta, USA..
We have invested considerable resources into innovation to reinvent software escrow for a SaaS world. Escrow London provides a range of SaaS Continuity escrow solutions suitable for AWS, Microsoft Azure and Google Cloud hosted SaaS applications. We support a wide range of clients includes major law firms, banks, central banks, insurance companies, technology companies and government organisations.