SaaS Escrow Services
SaaS services provide companies with increased efficiency and flexibility often at reduced costs.
Along with the benefits of SaaS applications come increased risks. In most situations, the SaaS vendor maintains control and storage of your data.
The most efficient way to protect your company is to implement a SaaS Escrow solution.
Together with our team of AWS, Microsoft Azure and Google Cloud certified engineers, Escrow London prides itself on providing a range of cost effective, innovative and bespoke solutions depending on individual client requirements. We have a pragmatic approach and the ability and experience to think 'outside the box' when it comes to SaaS business continuity solutions.
Our SaaS Continuity solutions include:
SaaS Escrow Continuity
Replicated SaaS Continuity within AWS, Azure and Google Cloud
When you transfer your critical data to a SaaS vendor, you want to be sure that in the event of a major technical failure or if they cease operations that you have continued access to your data. Only relying on their backup is not good enough to provide full business continuity.
In the situation where your SaaS vendor is hosting the application within public cloud such as AWS EC2, Azure or Google Cloud, the Escrow London methodology is to create a bespoke solution using a range of modules in which the clients can select the type of protection to include.
Escrow London is leading the way in creating innovative SaaS Escrow solutions that provide actual, 'real-time' business continuity in the event of a release. All the Escrow London technical SaaS consultants are AWS or Microsoft Azure certified.
The SaaS Escrow Continuity solution for an application hosted within a public cloud would typically include:
Source code of the application (the source code may be deposited manually or automatically directly from GitHub or a range of other online code repositories).
Replication of the cloud instances hosted within an account managed by Escrow London. For example, if the cloud vendor is hosting the application within AWS, Escrow London will maintain a dedicated AWS account that contains a working replicated environment of the vendor.
The cloud vendor databases are replicated to a cloud account managed by Escrow London.  For example, if the cloud vendor is using Amazon RDS for their database instances, Escrow London will maintain a dedicated AWS account that contains the replicated RDS instances.
Verification on a quarterly basis to ensure that the replicated SaaS environment is operational and functions according to the expectations of the beneficiary and developer.
The SaaS Escrow Continuity Solution provides a working replication of the vendors cloud application and database that is hosted in a dedicated account managed by Escrow London. This provides the beneficiary with a live or dormant business continuity solution for their SaaS hosted application.
Supported Platforms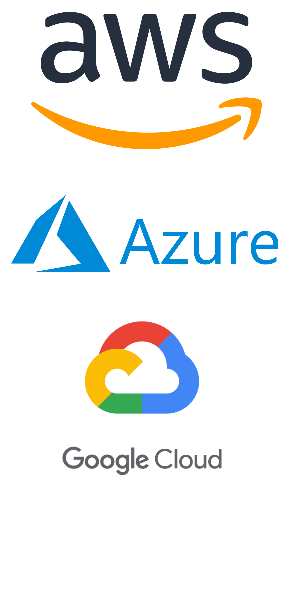 SaaS Access Continuity
SaaS Access Credentials Continuity within Amazon AWS, Microsoft Azure and Google Cloud
The SaaS Access Credentials Continuity service is a cost effective solution best suited to a single tenanted environment that provides the beneficiary with the required access credentials and documentation to access the AWS, Azure or Google Cloud in the unlikely event of a release.
Under the SaaS Access Continuity service, the SaaS vendor is required to deposit and update the access credentials on a quarterly basis or more frequently if required. These credentials may include administrator usernames, passwords and keys to allow full access to the cloud hosting provider's console and all the live instances and databases.
The SaaS Access Continuity agreement is uncomplicated and includes the SaaS vendor (Depositor), the end user (Beneficiary) and Escrow London.
SaaS Access Continuity Advantages
Template agreement included at no charge
No initial agreement setup fee
Access credentials supplied for both the console and all the instances
Quarterly deposits of access credentials
Monthly verification of access credentials (optional)
Bolt on options of:

Source code deposits directly from the developer's Git or via secure FTP
Secure encrypted database deposits
Vendor Financial Monitoring service
Vendor Financial Monitoring

One of the first indications of financial issues within a business is the failure to keep up with supplier payments.
Escrow London provides a financial monitoring service that will provide the beneficiary with a pre-emptive alert if there appears to be any payment irregularities with their SaaS vendor.
How this works
On a regular basis, your SaaS vendor will be paying subscription and hosting fees for critical third-party services. Under the Vendor Financial Monitoring service, Escrow London will monitor those payments both automatically and manually to ensure that all payments are made on time to the registered suppliers. Should a Financial Event of Default be invoked by the beneficiary as specified in the SaaS Escrow Agreement, Escrow London will have the authorisation and rights to pay the vendor invoice(s) on behalf of the beneficiary. This process will ensure a short term 'lights on' solution until business continuity or disaster recovery decisions are made.
As part of the SaaS Escrow service, Escrow London will assist in determining the best approach for business continuity depending on the complexity of the SaaS vendors application/s and environment/s.
Under the Escrow London approach, this may include:
Activation of the dormant virtual environment hosted by Escrow London.
Deployment of the latest database from the Escrow London repository to the hosted application.
Transfer of the database to a new SaaS vendor.
Rebuild of the source code from the most recent deposit (this can be as recent as the day of the financial default if the automated Git deposit service is used). This may then be used to recreate a local environment to deploy the application and database.
G-Cloud 11 Approved
Escrow London are one of only two SaaS escrow vendors that have been awarded a G-Cloud framework agreement. Escrow London Ltd have successfully been approved for the 2nd year in a row to supply their innovative software and SaaS escrow solutions through the latest iteration of the United Kingdom government's G-Cloud framework.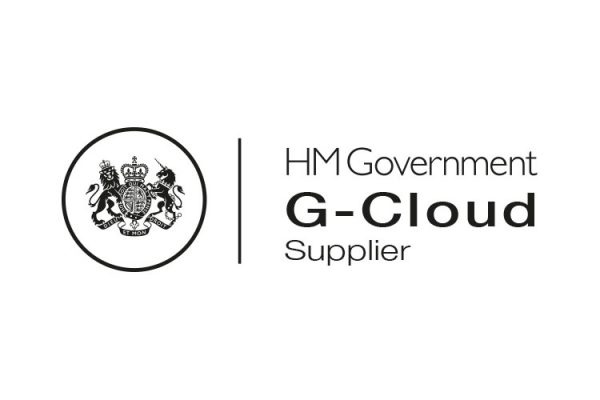 Send us a Message
If you have any questions and would like to send us a message then you can use the form here. Simply fill in your details and somebody will be in touch with you.