2021 Year in Review – Escrow Industry Reflections, Our Accomplishments and What to look out for in 2022
Happy New year to you all! By now, we are sure most of you are well on your way to implementing your many plans and projects for the year ahead – we certainly are! However, with any new year, it's always important to reflect on what's happened in the previous year, and to look at how this will impact the way we move forward as a company in 2022.
Reflecting on 2021 – The Software Escrow Industry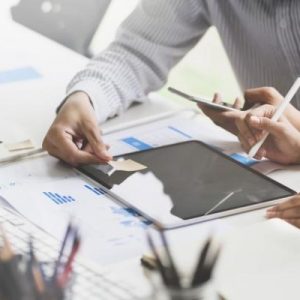 So, let's start this blog by reflecting on what happened in 2021 for the software escrow market and looking back at our own accomplishments. At the end of the year, we published our Software Escrow Predictions for 2022 blog. We looked at the key takeaways for the software escrow market in 2021 and how they would impact 2022 and beyond. These were as follows:
An increase in cloud adoption, SaaS applications and big data solutions resulting in a further need for SaaS Escrow Solutions in 2022 and beyond.
Ransomware attacks continue to rise triggering a flurry of innovation by various vendors within the escrow space, including a shift to Backup as a Service (BaaS) as part of the extended SaaS escrow offering aimed at this specific security threat and use case.
Prudential Regulation Authority publishes a Policy Statement on outsourcing and third-party risk management (PS7/21) and an accompanying Supervisory Statement (SS2/21). SS2/21 highlights escrow as one of the measures that can be put in place to assist with business continuity plans and stressed exits.
Our Accomplishments in 2021
As a company, we celebrated 2021 with great success. Our team made some outstanding developments last year and we're looking forward to many more successes this year! Here are some of our 2021 highlights: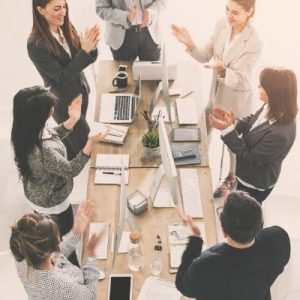 Back in March, we launched our US entity, Escrow London North America Inc. and opened our first office in Atlanta, USA. The new Atlanta office is part of Escrow London's international expansion plans to support the growing number of customers and partners in the USA and Canada. Full details can be read here
Open-Source Due Diligence – Through 2021, we have seen a dramatic increase in companies seeking Open-Source code audits. These are usually part of an M&A agreement or developers providing additional security assurance to their clients. Open-source code has become a major issue for companies using code as there may be hidden IP issues or underlying security vulnerabilities contained within code easily available to hackers.
Ransomware Recovery Escrow Solution – launched back in June, under this solution all components that form the cloud environment, including databases, may be backed up to the Escrow London secure servers within AWS, Azure and GCP. As the backup is outside of the software vendors environment, it will be out of sight and reach of hackers. In the event of an attack, recovery of databases or a full SaaS system can be restored from the Escrow London backups.
Our Escrow London partnership program is a simple way for software developers and advisors to supply your customers with market leading SaaS Continuity Escrow Solutions for application within AWS, Microsoft Azure and GCP. Providing them with the highest level of assurance, to support sales and negotiations. Partnering with us will not only provide clients the re-assurance the software vendor is working with a leading escrow provider with continuity solutions to support them with SaaS products, but also give partners access to our other program benefits:
Referral fees for joint clients brought on board.
All members of the Escrow London partnership program will be invited to our developer community which will include:

Round table lunches with other SaaS developers.
Membership to a private SaaS continuity user group to share thoughts and ask questions to others.
Virtual seminars including live Q&A with leading IP and SaaS licensing solicitors and attorneys.
Access to Escrow London's team of certified AWS, Microsoft Azure and Google Cloud consultants.
October saw us celebrating being awarded ISO 27001 & ISO 27017 Certification for SaaS Continuity Escrow and Software Escrow Services. These certifications affirm that Escrow London's pioneering SaaS Continuity Escrow Cloud solutions not only adhere to, but surpass industry leading security standards and best practices to protect our customers' confidential and sensitive data.
At the end of the year, we were thrilled to be selected as a finalist in the international cloud computing awards program, The Cloud Awards. Shortlisted in the category Best Cloud DR / Business Continuity Solution for our innovative SaaS Continuity Escrow Solutions, we were incredibly honoured to be the first software escrow vendor globally to be recognized at this level. We wait with bated breath to see if we become a winner in February!
GitLab Partnership – we were excited to find out that we were approved as a software technology partner with GitLab at the end of the year. This enables us to deliver customized DevOps solutions that allow for developers to easily integrate and automate their software escrow deposit directly from GitLab. Further details of this will be available soon.
Celebrating our Customers in 2021
Not only did we expand upon our service offerings in 2021, we are also working with more clients than ever before.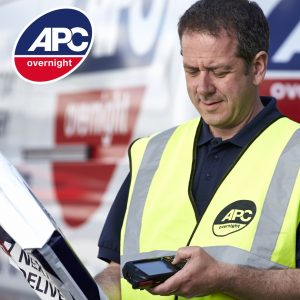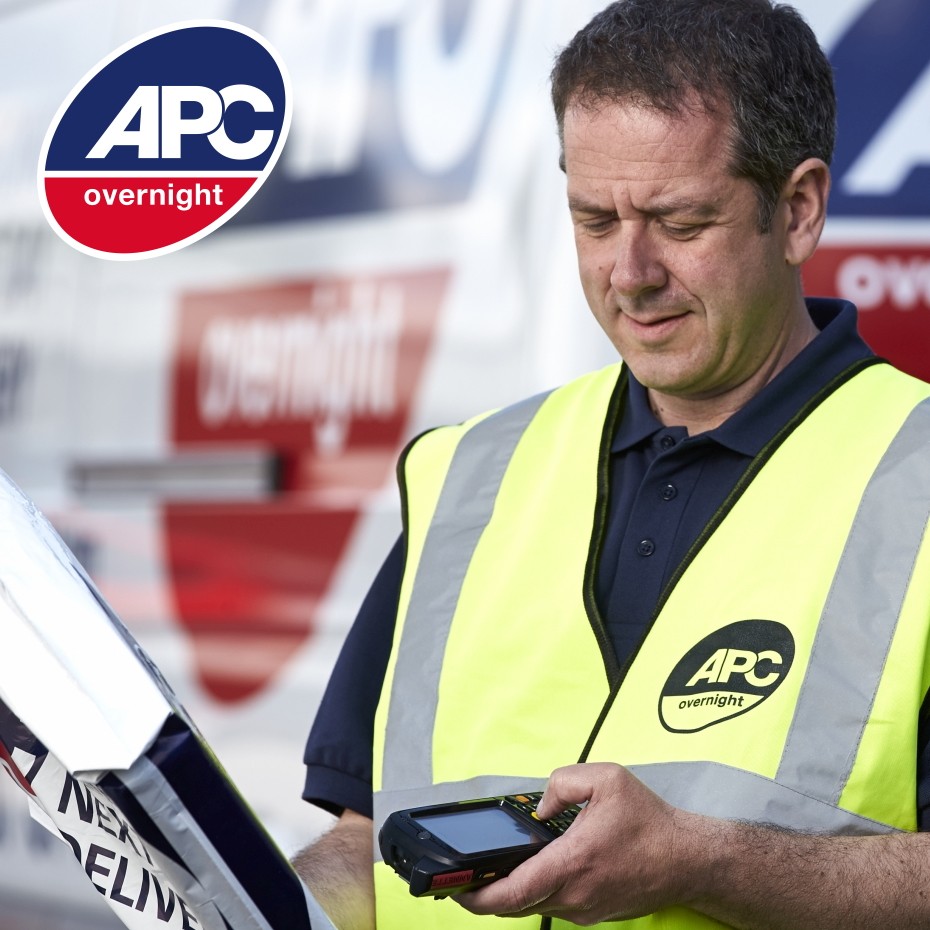 A key customer to add to our portfolio for 2021 was the Alternative's Parcels Company (APC), the UK's largest independent delivery network, with more than 100 locations nationwide. After experiencing immense growth since the onset of the Covid-19 pandemic driving a surge in online delivery orders from SME's, APC management embraced SaaS-based solutions and deployed a new end-to-end logistics platform. APC selected openFleet developed by Loqus Fleet as their SaaS-based software partner for this vital application.
As a company that takes business continuity planning (BCP) extremely seriously, the APC surveyed the software escrow market seeking a robust solution that would provide complete continuity in the unlikely event Loqus were no longer able to support their software hosted within Amazon Web Services (AWS). After a lengthy search and intensive due diligence, the APC management team were most impressed by the multipronged continuity solution proposed by our team at Escrow London.
Andy Taylor, Network and IT Director, The Alternative Parcels Company commented, "Escrow London's team's diligence and attention to detail gives us complete confidence that the APC have chosen a reliable SaaS escrow partner which will stand us in good stead should we ever need to invoke the escrow agreement"
We also received great feedback from Roland Scerri, Deputy CEO at Loqus Group, who noted, "As a forward-thinking business, Loqus understands the concerns of our clients as part of their risk assessment when adopting SaaS solutions. We too have concerns over the security of our IP and the process around depositing our code with 3rd party organisations. Escrow London ensured that the entire process was secure, seamless and their consultants demonstrated in-depth knowledge around AWS and the cloud software development lifecycle"
Full details of this case study and our approach to this solution to ensure APC had a bespoke SaaS Continuity solution that best addressed their concerns, can be viewed here.
2022 – The Year Ahead for Escrow London
As you can see, 2021 was a jam-packed year for both the software industry and for us, so let's move on and look forward to 2022 and what we as a company are planning in the year ahead.
Mentioned in our previous predictions blog, we will be launching a new and revamped Express Escrow model this year. Our new solution will join our line-up of software escrow offerings as an entry level product for developers seeking a simple automated service. This will enable online agreement setup, signatures, payment and management, with deposits either being via Git deposits or SFTP. Payment for our new product will all be online.
We have been experiencing a large number of requirements involving complex, big data solutions within the cloud. These solutions typically include storage requirements in excess of 10TB . As a result, we will see a further need for our SaaS Continuity Escrow Solutions in 2022 adopting more complex storage integration within AWS, Microsoft Azure and Google Cloud. This upcoming year we will be focused on continuing to educate and create awareness of our SaaS Continuity Escrow Solutions which provide e companies with a variety of robust solutions to meet their business continuity needs when they adopt SaaS hosted applications now and in the future.
As highlighted above, we launched our US entity, Escrow London North America Inc. and opened our first office in Atlanta, USA in March last year. 2022 will see us expanding the team in the US to continue to drive our growth in the region and are happy to introduce Paul Davis as a Sales Development Manager to the US team.
So there you have it! Our 2021 year in review and what's in store for us in 2022. We would like to end this blog by thanking our dedicated customers for your continued support and to our committed team who work incredibly hard delivering a range of software escrow solutions to meet the needs of our clients.
##
About Escrow London
Escrow London is a global software escrow vendor headquartered in the United Kingdom. Our global coverage is provided across our London office, Escrow London North America Inc in Atlanta, and our Australian office in Sydney.
We have invested considerable resources into innovation to reinvent software escrow for a SaaS world. Escrow London provides a range of SaaS Continuity escrow solutions suitable for AWS, Microsoft Azure and Google Cloud Platform hosted SaaS applications. We support a wide range of clients includes major banks, central banks, insurance firms, technology companies and governme